Scottish Festivals and Events USA 2023
Latha math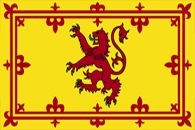 The kilt, a traditional garment is worn by men and women, is often associated with Highland culture and Scottish games. The bagpipes are known for its distinctive sound, and are played at ceilidhs, weddings, and other special occasions. Ceilidhs are traditional gatherings feature Scottish dancing, music, and storytelling and are a great way to experience Scottish culture firsthand. The Scots celebrate the life of Robert Burns, a Scottish poet, in January. Tartan Day, the Scottish Declaration of Independence, is celebrated April 6 in the USA.
EthnicFun.com lists Scottish festivals, parades, and other events where you may find traditional Scottish foods, festival music, dancing, entertainment, games for kids, cooking demonstrations, and local art.
Check back often for the updated list of 2023 Scottish festivals.
Eat, Dance, and Enjoy the Culture of Scotland!
Upcoming Events
Recent Past Events
More Events