German Festivals and Events USA 2023
Guten Tag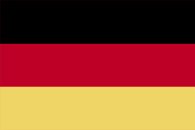 Germany can be traced back to Julius Caesar's time as a region known as Germania and today is the most populous member of the European Union. Germany is known for their castles from the Middle Ages with Medieval knights, kings, and lords. October 3rd is their national German Unity Day (Tag der Deutschen Einheit) and is celebrated with music, dancing, brezen, reiberdatschi, bier, and lederhosen. In the USA, Oktobertfest (and Vegtoberfest) is celebrated throughout the country in September and October.
EthnicFun.com lists German festivals, parades, and other events where you may find traditional German foods, festival music, dancing, entertainment, games for kids, cooking demonstrations, and local art.
Check back often for the updated list of 2023 German festivals.
Eat, Dance, and Enjoy the Culture of Germany!
Upcoming Events
Recent Past Events
More Events