Irish Festivals and Events USA 2023
Dia duit!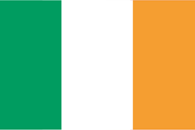 Irish culture is deeply rooted in Celtic heritage with influences from Anglo-Normans, English, Scots, and Vikings. The Gaeilge language, the fiddle, bodhrán, and uilleann pipes, and storytelling from Irish writers include James Joyce, William Butler Yeats, and Oscar Wilde are all part of the Irish charm. St. Patrick's Day is celebrated on March 17th with the wearing of green, drinking Guinness, and enjoy traditional Irish music and dance. In the USA, family friendly parades and festivals, as well as, adult only events, continue this tradition.
EthnicFun.com lists Irish festivals, parades, and other events where you may find traditional Irish foods, festival music, dancing, entertainment, games for kids, cooking demonstrations, and local art.
Check back often for the updated list of 2023 Irish festivals.
Eat, Dance, and Enjoy the Culture of Ireland!
Upcoming Events
Recent Past Events
More Events