Japanese Festivals and Events USA 2023
Hajimemashite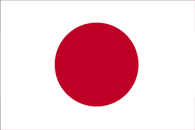 Japanese culture has evolved over thousands of years with influence from Buddhism, Shintoism, Confucianism, and Taoism. Japanese people are known for their politeness, work ethic, love of nature and tea, and their elaborate New Year's celebrations. Onsen hot springs are used for bathing and relaxation and are popular tourist attractions. Celebrations in the USA include Japanese ceramics, bonsai plants, arts, calligraphy, origami, flower arranging, and drum performances. Takisoba noodles, Yakitori, and Okonomiyaki are some of the delightful delicacies to be found at USA Japanese festivals.
EthnicFun.com lists Japanese festivals, parades, and other events where you may find traditional Japanese foods, festival music, dancing, entertainment, games for kids, cooking demonstrations, and local art.
Check back often for the updated list of 2023 Japanese festivals.
Eat, Dance, and Enjoy the Culture of Japan!
Upcoming Events
Recent Past Events
More Events