Hungarian Festivals and Events USA 2023
Szia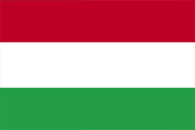 Hungarians are known for their warm hospitality and it is common to be invited in for coffee or a meal. Their cuisine is one of the most distinctive in Europe with bold flavors and hearty dishes such as goulash, fisherman's soup, chicken paprikash, stuffed cabbage leaves, lángos, túrógombóc and many more. Music and dance, art and literature, football (soccer), water polo, and handball make up their rich cultural history. Folk music with its lively rhythms and melancholic melodies accompany dancers of the csárdás and the verbunkos.
EthnicFun.com lists Hungarian festivals, parades, and other events where you may find traditional Hungarian foods, festival music, dancing, entertainment, games for kids, cooking demonstrations, and local art.
Check back often for the updated list of 2023 Hungarian festivals.
Eat, Dance, and Enjoy the Culture of Hungary!
Upcoming Events
Recent Past Events
More Events