Chinese Festivals and Events USA 2023
Ni hao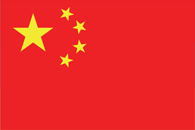 China is an ancient civilization with rich traditions. Chinese New Year, their spring festival, begins Friday February 10, 2024 with the Year of the Rooster. Children receive hongbao (lucky money) in red envelopes from older family members for New Years. Dragon boat races date back 2000 years in southern China. Dragon boats are powered by human paddlers and include a steersperson and a drummer to keep the beat. In the USA, Dragon Boat Races and Festivals are typically held from March through November.
EthnicFun.com lists Chinese festivals, parades, and other events where you may find traditional Chinese foods, festival music, dancing, entertainment, games for kids, cooking demonstrations, and local art.
Check back often for the updated list of 2023 Chinese festivals.
Eat, Dance, and Enjoy the Culture of China!
Upcoming Events
Recent Past Events
More Events